Coffee Divination Workshop
LEARN TO READ COFFEE CUPS
COFFEE DIVINATION (Workshop)
Is coffee a spiritual enough substance?
From information gathered in history books coffee has long been a companion to monks and mystics for centuries. Sometimes the greatest truths often seem the simplest.
Have you ever wondered why all your friends always have the best conversations and heart filled confessions while there staring in there coffee, something about the aromas that relaxes and stimulates a certain aspect of our wiring seems to be taking place.
It's now your choice to look into it further, understand the mechanics and how it can be used in your everyday life for guidance and fun, I'm sure we all read our stars every time we get the chance, now you can make that journey very personal.
Dream Workshop
Learn the Symbols and Visions in our Dreams
Reoccurring Dreams
Prophetic Dreams
Reunions while we sleep
When Dreams are more than Dreams
Information and Problem Solving
Let?s talk about your dreams, let's get some insight
Tarot Workshop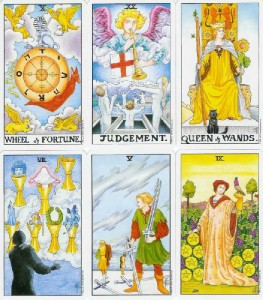 WOULD YOU LIKE TO UNDERSTAND THE CARDS?
INTERPRET THEIR INTUITIVE NATURE? AS WELL AS THEIR TRADITIONAL MEANINGS?
THEN THIS IS THE COURSE FOR YOU!!
Cards used are Rider Waite Universal or traditional deck, cards can be purchased at time of course, for further details please contact us.
Wand Workshop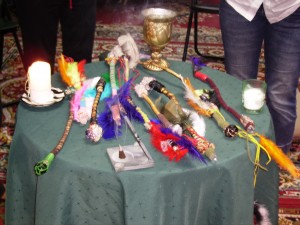 Learn How to
Make a crystal Wand
3 hour workshop,
You will make your own
Special wand and learn how to
Use it.
The Wand has always been a powerful symbol and it can especially be helpful in these days, when so many of us feel often too far removed from direct contact with
'Nature'.
We conduct a variety of workshops throughout the year with a team of professional facilitators.
Connecting to Angel realm
Goddess workshops
Astrology/Soul? Path
How to use Crystals
Pendulum (How to use)
Personal Development
Wiccan Rites and Rituals
Full moon/New moon rituals
Psychic Development
Please email us anytime, or phone during business hours for workshop dates and prices.